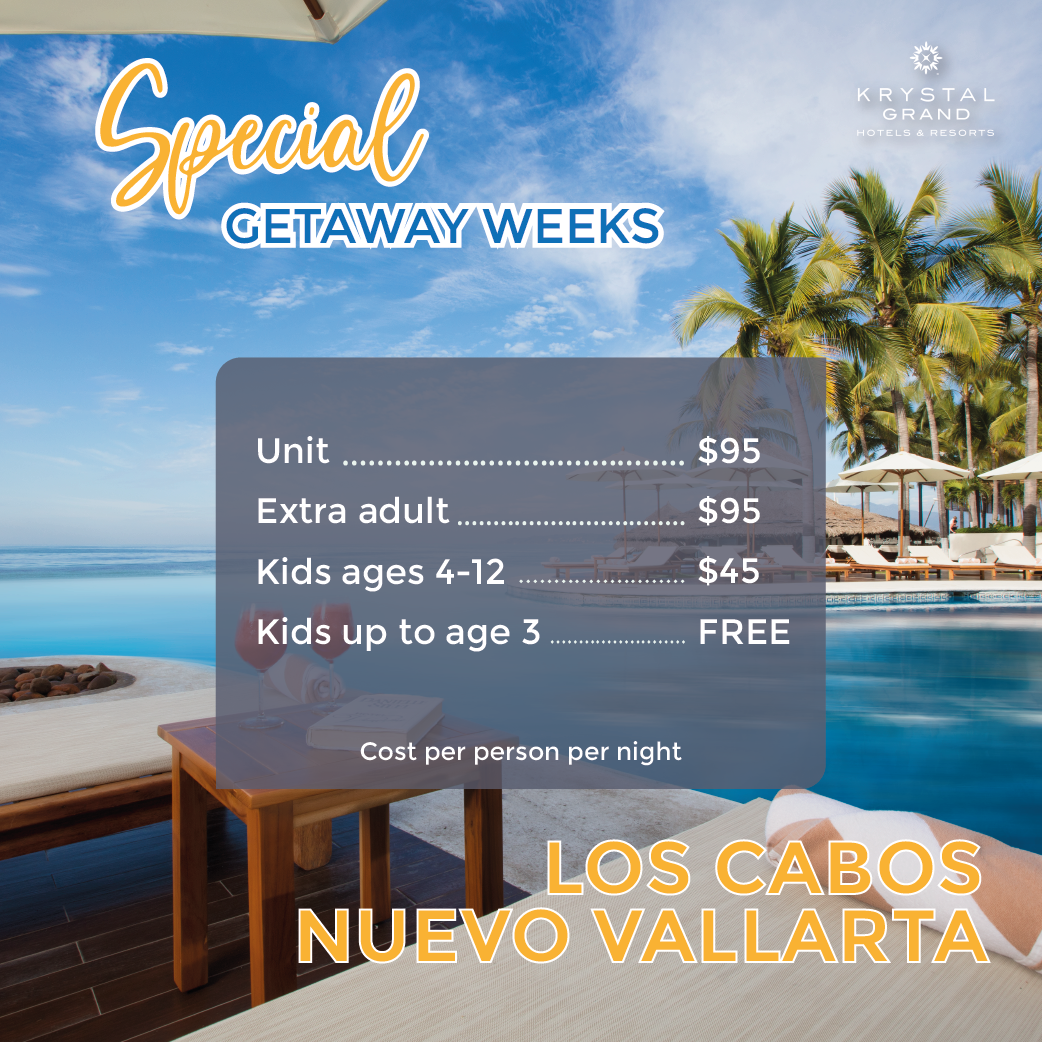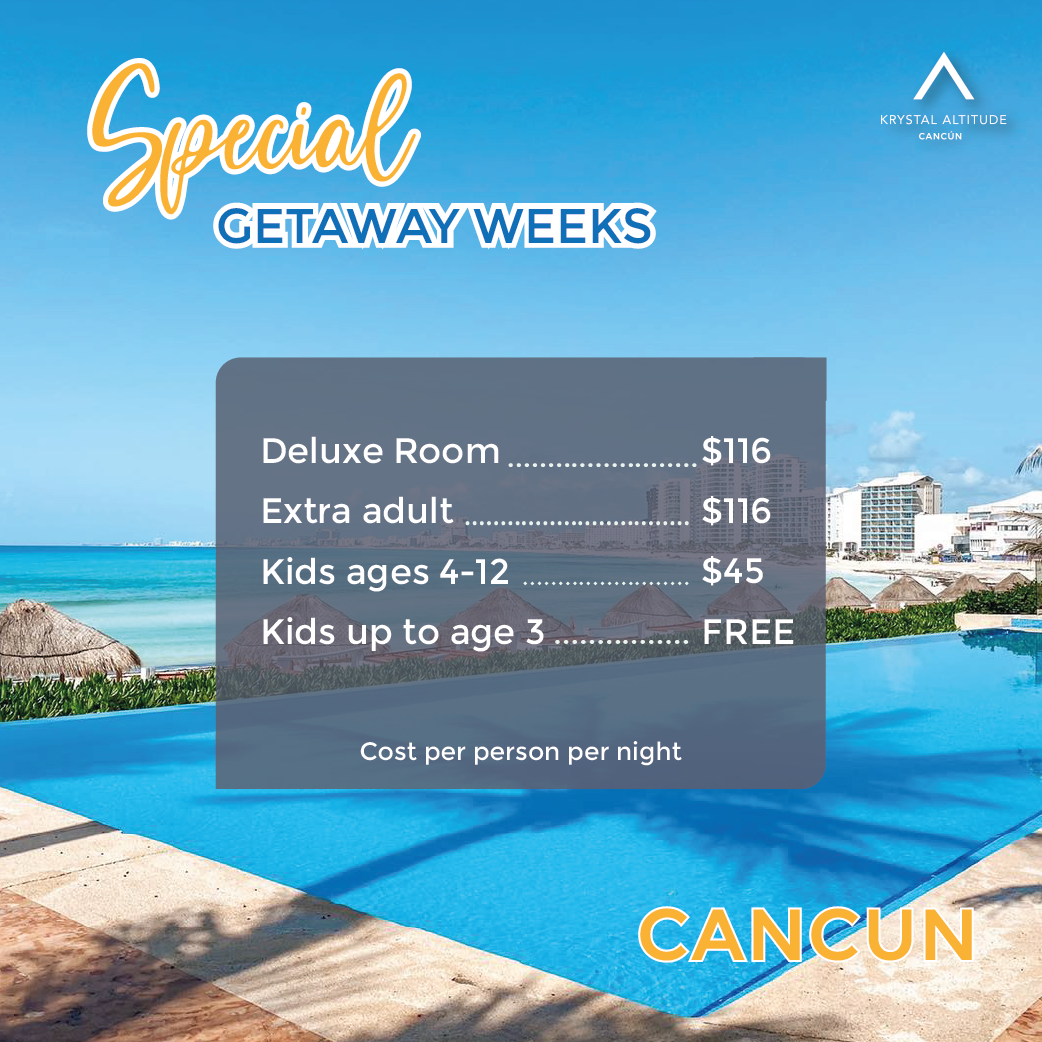 Tax included.
Mandatory All-inclusive Meal plan acquisition.
13 years old and up are considered an adult.
The total rate must be paid at the time of reservation.
Valid only at Krystal Altitude Cancun, Krystal Grand Nuevo Vallarta, and Krystal Grand Los Cabos.
*Subjet to availability both locations.
*The price for a single person without company is double the promotion.